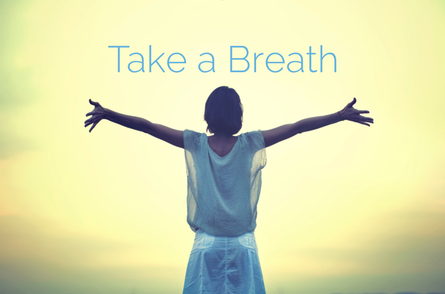 "For breath is life, and if you breathe well you will live long on earth." ~Sanskrit proverb -

Day 5 of the 'BODY-week' and today we will focus on the power of breath.
Breath is essential to life. It is the first thing we do when we are born and the last thing we do when we leave. In between that time, we take about half a billion breaths. Breath is a key for health and well-being, when we use it consciously.
Reduced anxiety and depression

Lower/stabilized blood pressure

Increased energy levels

Muscle relaxation

Decreased feelings of stress and overwhelm
Feelings of stress and overwhelm are toxic for our body. Breathing consciously can help you stay calm, relaxed and sustain a fluid, healthy and open body where the energy can flow with ease. Today I would love to share a breathing practise to keep the body relaxed and open, release feelings of stress/ overwhelm, cleanse your body and nurture it with love.
Reduced anxiety and depression
Lower/stabilized blood pressure
Increased energy levels
Muscle relaxation
Decreased feelings of stress and overwhelm
- See more at: http://www.chopra.com/ccl/breathing-for-life-the-mind-body-healing-benefits-of-pranayama#sthash.tzfQkDoO.dpuf
Reduced anxiety and depression
Lower/stabilized blood pressure
Increased energy levels
Muscle relaxation
Decreased feelings of stress and overwhelm
- See more at: http://www.chopra.com/ccl/breathing-for-life-the-mind-body-healing-benefits-of-pranayama#sthash.tzfQkDoO.dpuf
Reduced anxiety and depression
Lower/stabilized blood pressure
Increased energy levels
Muscle relaxation
Decreased feelings of stress and overwhelm
- See more at: http://www.chopra.com/ccl/breathing-for-life-the-mind-body-healing-benefits-of-pranayama#sthash.tzfQkDoO.dpuf
Take a deep breath and watch the movie :-)
Reduced anxiety and depression
Lower/stabilized blood pressure
Increased energy levels
Muscle relaxation
Decreased feelings of stress and overwhelm
- See more at: http://www.chopra.com/ccl/breathing-for-life-the-mind-body-healing-benefits-of-pranayama#sthash.tzfQkDoO.dpuf

Here are some other benefits:

Today I would love to share a breathing practise to keep the body relaxed and open, release feelings of stress/ overwhelm, cleanse your body and nurture it with love.Take a deep breath and watch the video:-)

Love,

Esther

* Share your experiences in the comment box below and/or the Closed FB-group